Metal Frame Plywood Seat And Backrest Restaurant Dining Chair For Seoul Bros In Australia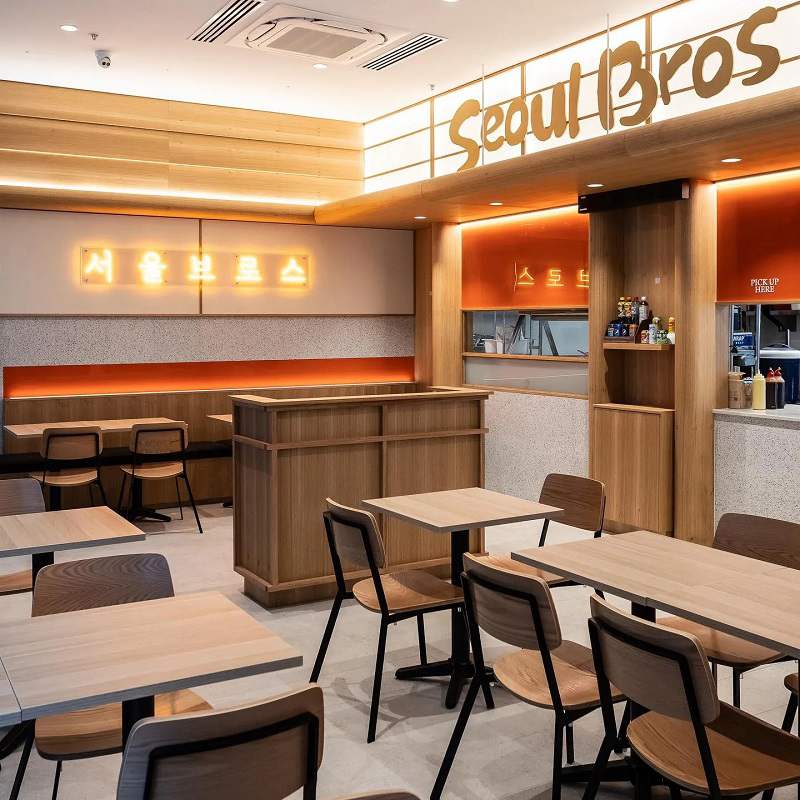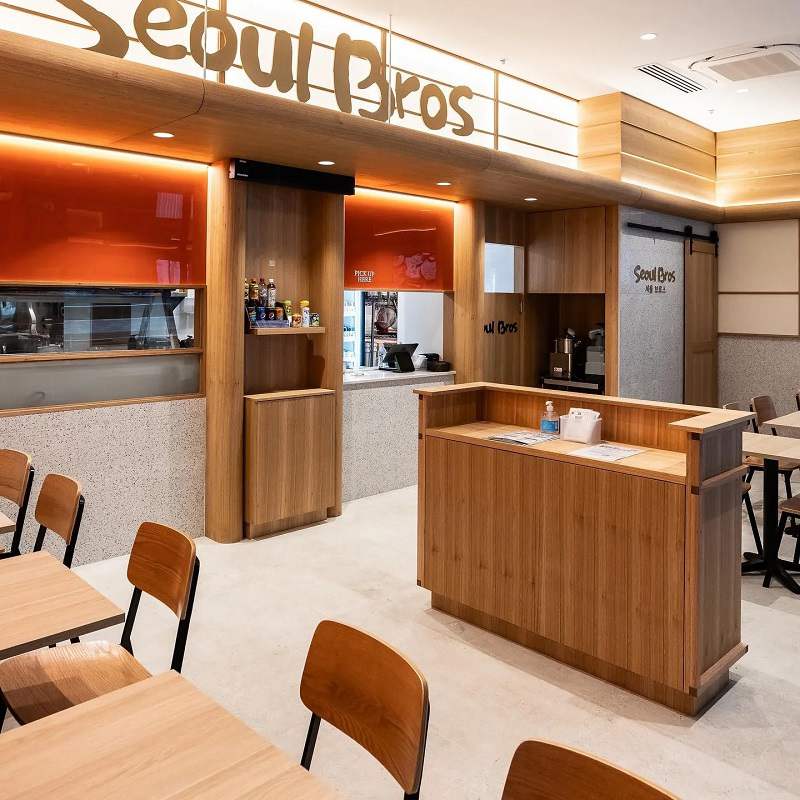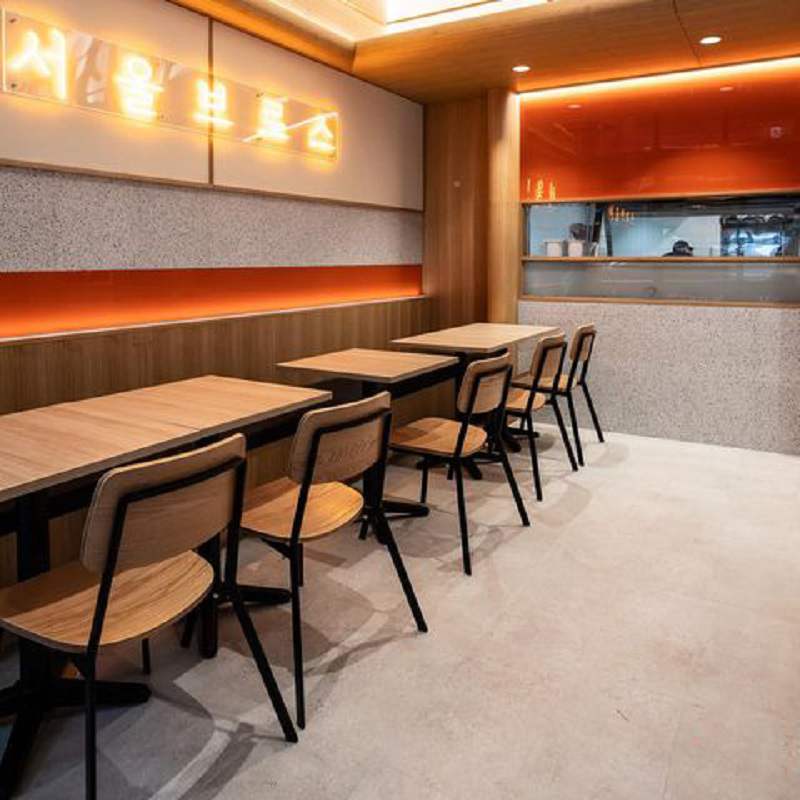 The Ultimate Korean Street Food Experience

Seoul Bros: Prepare your taste buds for a thrilling journey, where sweet meets spicy and savoury embraces umami.
Metal Frame Plywood Seat And Backrest Restaurant Dining Chair For Seoul Bros In Australia
Project Name: Seoul Bros
Place: Perth Australia
Item: 705-H45-STW Restaurant Dining Chairs + Restaurant Dining Tables
Dining chair: Stackable Structure.
Metal frame with plywood seat and backrest in natural oak color.
It is fantastic design for cafe and restaurant.
Load capacity: 205kgs per piece.