CDG Furniture Shined 2023 Furniture China
22-09-2023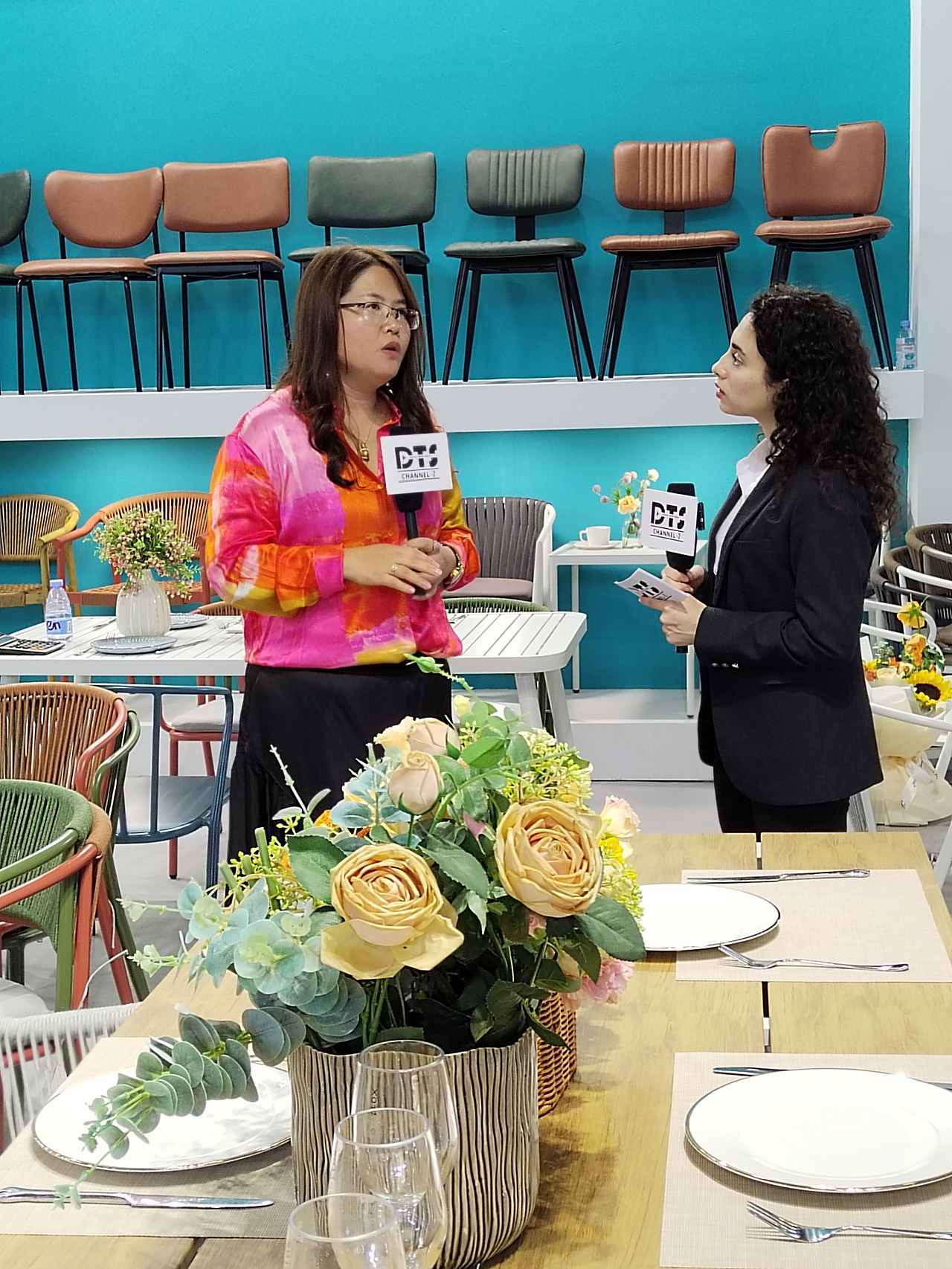 CDG Furniture, as a leading brand in the outdoor garden furniture industry, has always won the recognition and love of consumers with its unique design and high-quality products. From September 11 to 15, 2023, during the golden autumn season, under the leadership of CEO Lisa Liang, CDG Furniture made an exciting appearance at the 2023 Furniture China held in Shanghai with its latest fashion trend weaving rope chairs and best-selling outdoor garden furniture products, attracting the attention and pursuit of many customers both at home and abroad.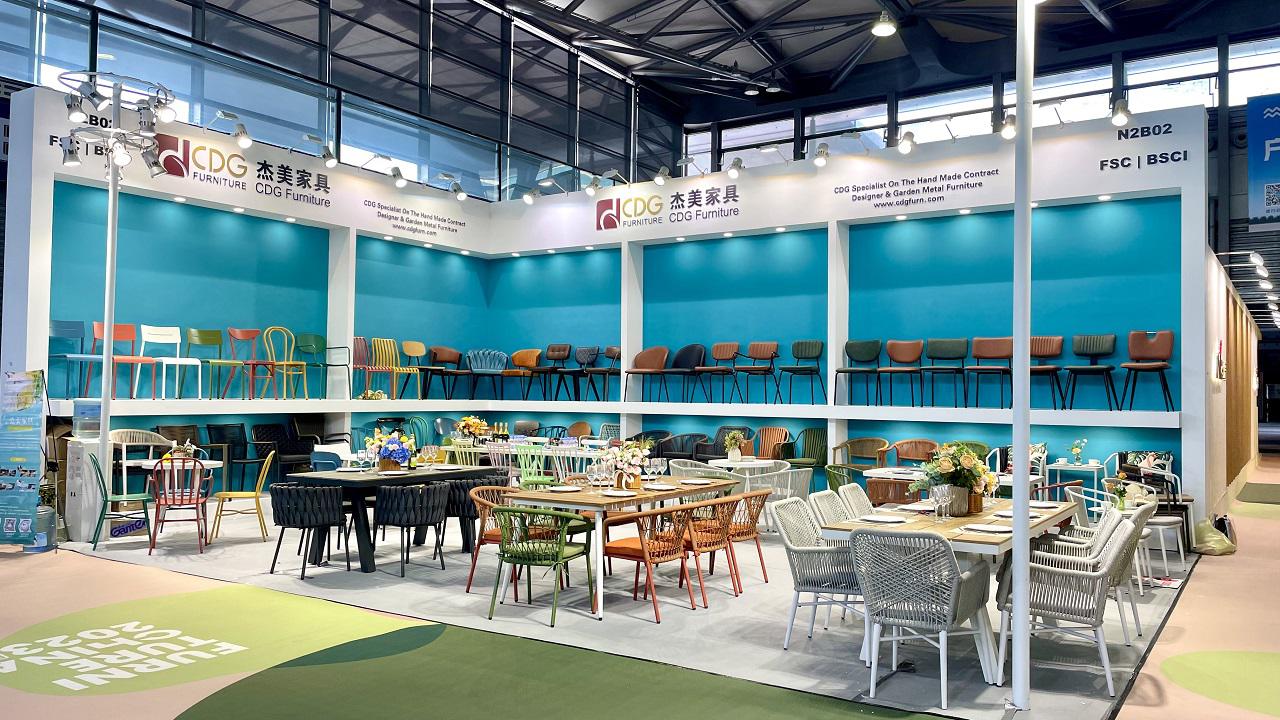 The biggest highlight of CDG Furniture at this exhibition is its latest fashion trend woven rope chair. This chair adopts an aluminum frame and a unique braided rope design, which is not only comfortable and durable, but also has a fashionable and beautiful appearance. Through meticulous rope weaving techniques, the seat and backrest parts of the chair present unique patterns and textures, giving people an artistic enjoyment. At the same time, the chairs are also made of high-quality materials. Each dining chair with braided ropes is made of durable polyester braided ropes suitable for outdoor use, waterproof and sunscreen, ensuring the quality and service life of the product. The appearance of these weaving rope chairs not only showcases CDG furniture's unique insights into garden furniture design, but also attracts the attention of many customers and has received a lot of purchase intentions.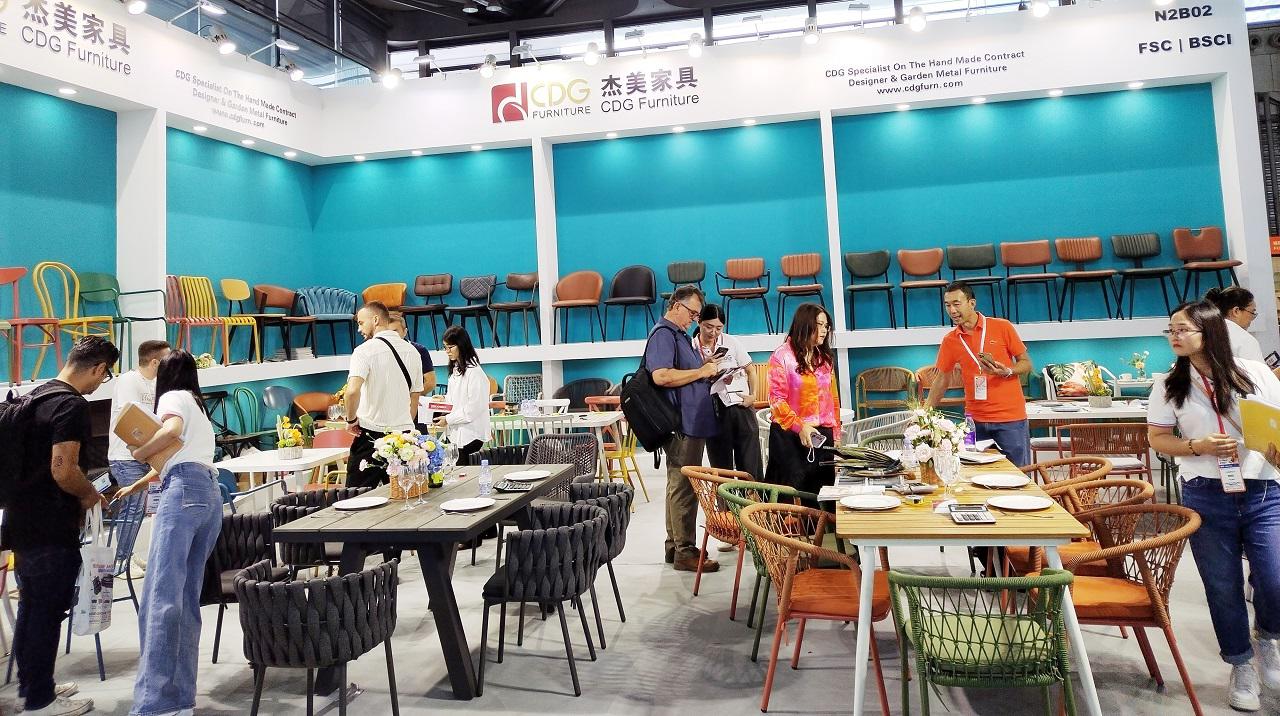 In addition to trendy weaving rope chairs, CDG Furniture also showcases its best-selling garden furniture products. Garden furniture has always been a flagship product of CDG furniture, and its high-quality, cost-effective, and avant-garde design are highly favored by customers. The garden furniture products exhibited this time not only focus on comfort and practicality, but also incorporate fashion elements, giving people a unique feeling. Whether it's rope chairs, outdoor dining tables, or classic aluminum outdoor furniture products, all demonstrate CDG furniture's relentless pursuit of detail and deep understanding of customer needs. The appearance of these garden furniture products not only makes people feel comfortable and beautiful, but also demonstrates the leading position of CDG furniture in the garden furniture industry.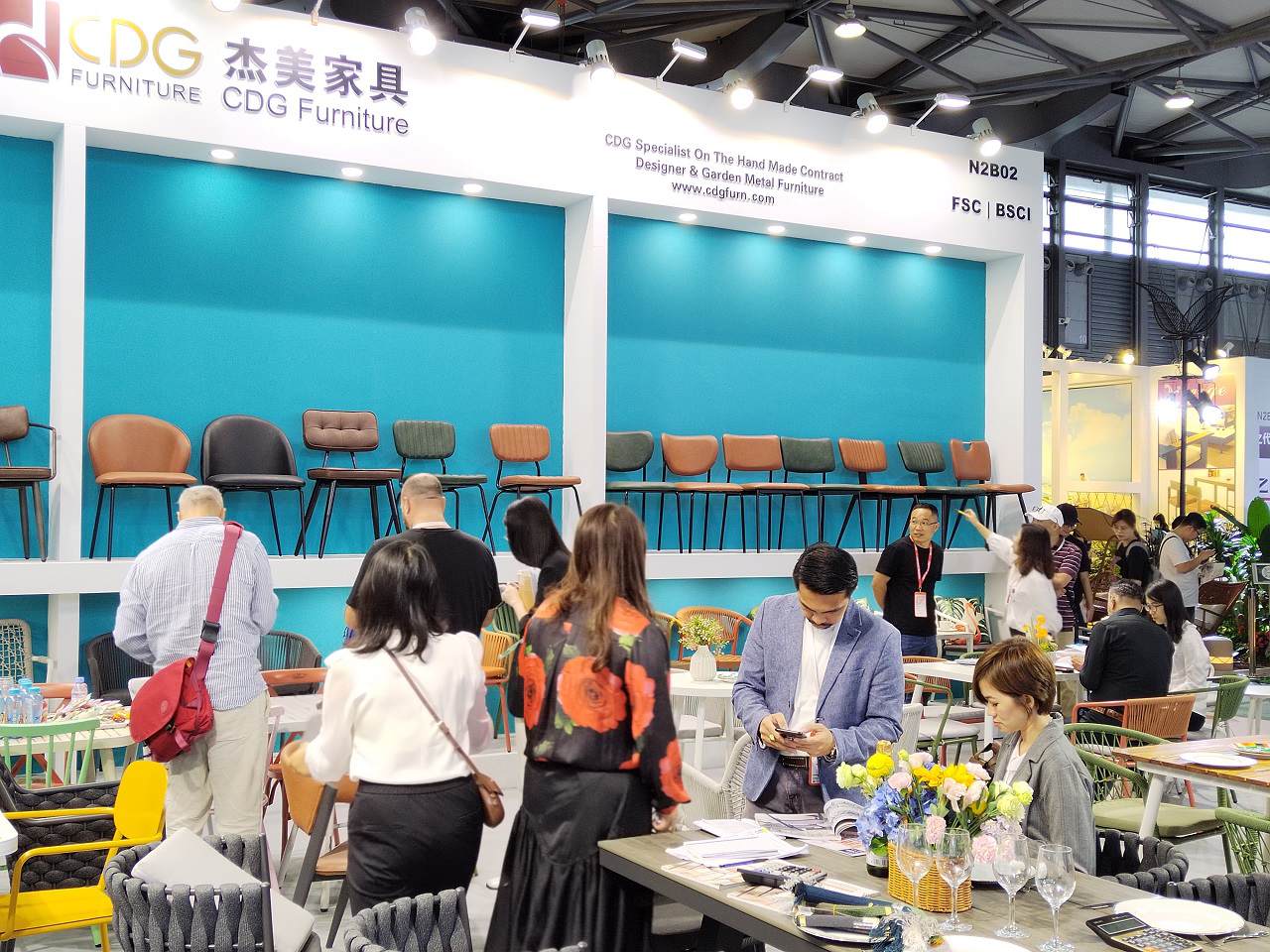 At 2023 Furniture China, CDG Furniture not only showcased its latest products and thoughtful services, but also attracted the attention of numerous domestic and foreign customers through meticulous booth design and display methods. The layout of the booth fully showcases the brand image and product characteristics of CDG furniture, attracting a large number of people to stop and watch and consult. The sales team of CDG Furniture also actively interacts with customers, patiently answers questions, and provides high-quality service to customers. This professional attitude and enthusiastic service have earned CDG Furniture the trust and praise of numerous customers at home and abroad during the exhibition.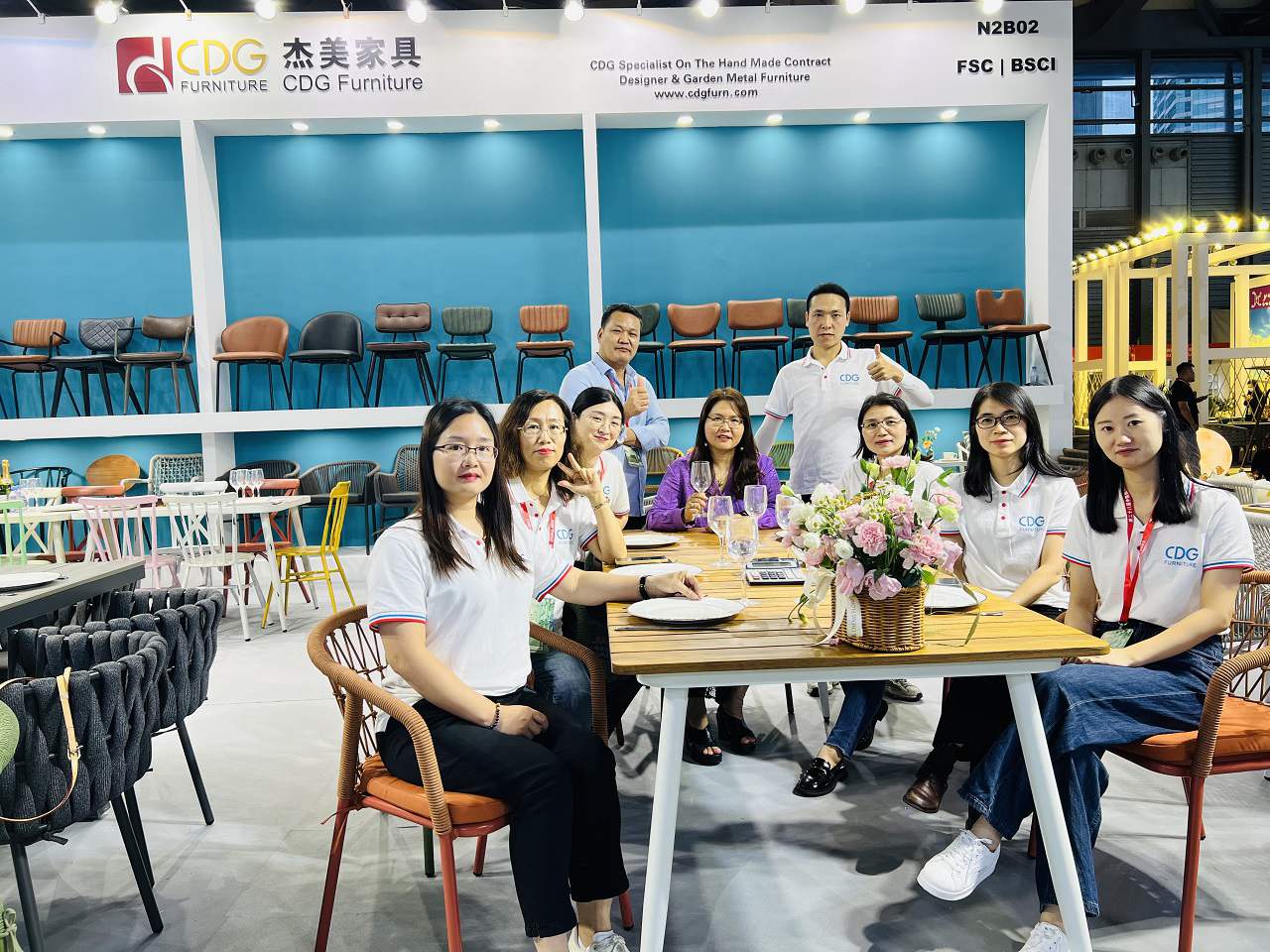 By participating in 2023 Furniture China, CDG Furniture not only successfully showcased its latest fashion trend, woven rope chairs, and best-selling garden furniture products, but also further consolidated its leading position in the garden furniture industry. The successful holding of this exhibition has opened up a broader market for CDG furniture and provided consumers with more high-quality garden furniture choices. I believe that in the future development, CDG furniture will continue to bring more surprises and satisfaction to consumers with its unique fashion design, high-quality products, and comprehensive after-sales service.