European Style Outdoor Table And Chair Set, Showcasing The Beauty Of Simplicity In Outdoor Space
07-11-2023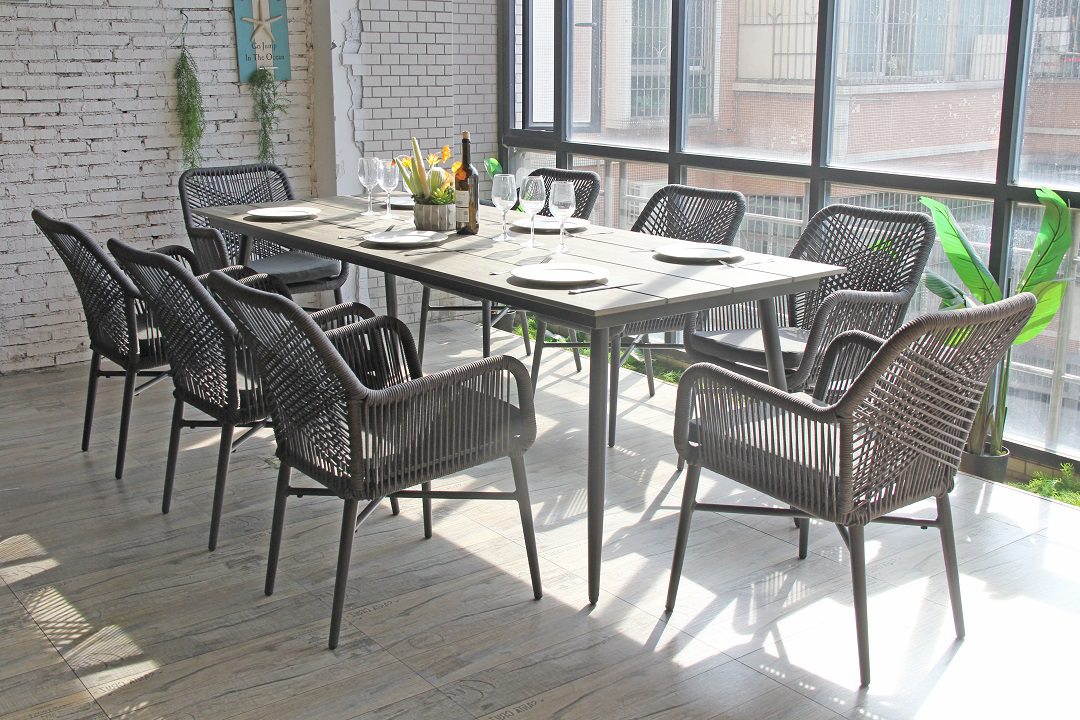 In today's fast-paced life, more and more people aspire to have a peaceful outdoor space, whether it is for relaxing their body and mind or sharing good times with family and friends. CDG Furniture Manufacturing Company has launched a European style outdoor table and chair set to meet this demand, making your outdoor life more comfortable and comfortable.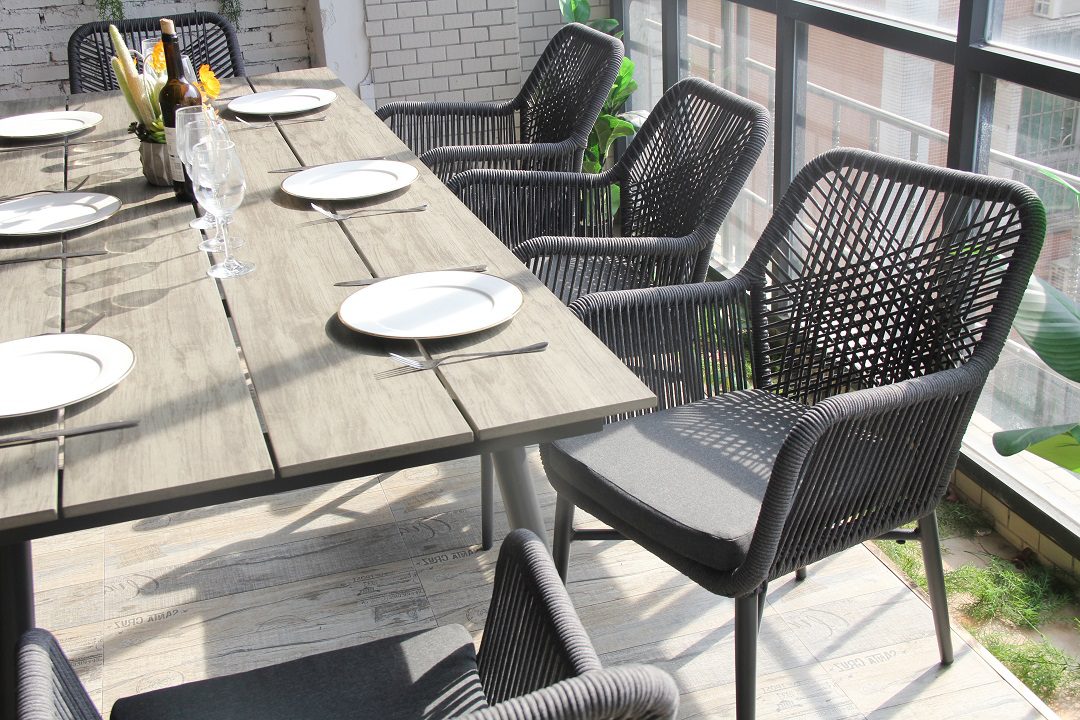 1、 European style outdoor woven rope dining chairs: simple beauty, within reach
This woven rope dining chair is made of aluminum frame structure, sturdy and durable, and will not rust. The fully handcrafted polyester rope design presents the ultimate simplicity of beauty, making people fall in love at first sight. The seat is filled with high elastic sponge, which has a soft and comfortable touch, and even if used for a long time, it will not feel tired. Moreover, the cushion is covered with waterproof cloth.
In terms of detail handling, this dining chair also performs well. The design of the back of the chair is unique, not only beautiful and generous, but also provides good support, allowing you to feel comfortable sitting posture while enjoying delicious food. In addition, the chairs feature a stackable design for easy movement and storage, making your outdoor space more flexible and versatile.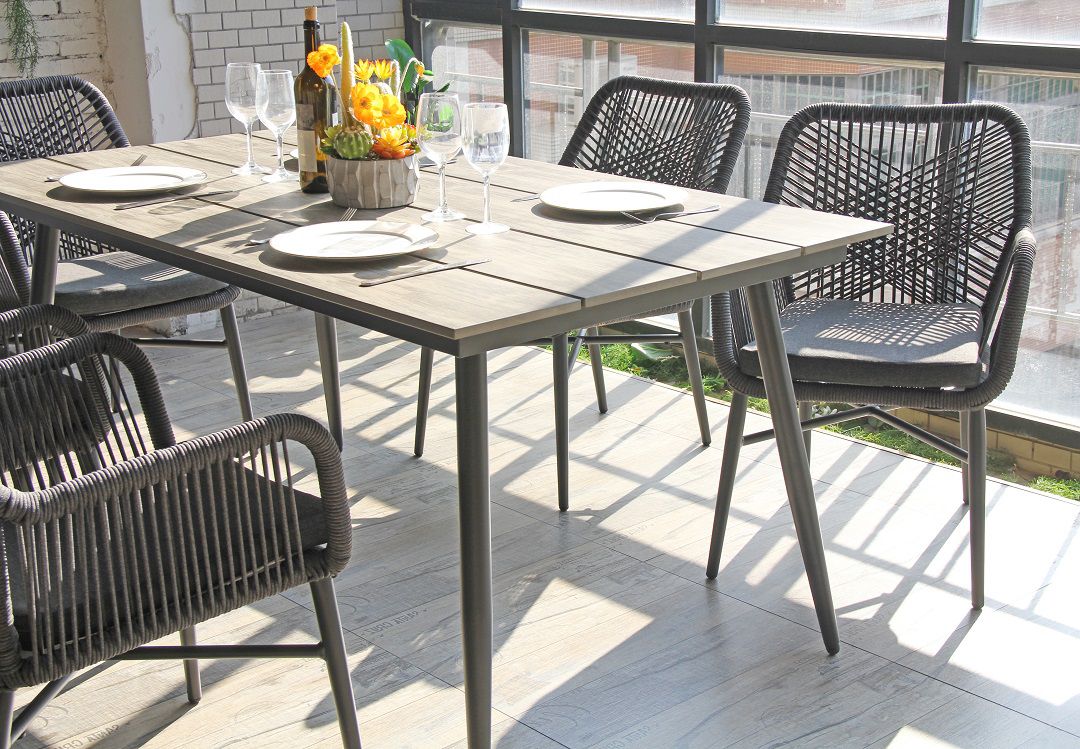 2、 European style outdoor dining table: a perfect combination of practicality and aesthetics
The design of this outdoor dining table is also unique. It uses an aluminum frame and table legs, which are sturdy and stable, and can maintain a long service life even in harsh outdoor environments. The desktop is made of technological plastic wood material, which is not only lightweight and has a good texture, but also has excellent waterproof and sunscreen performance, allowing you to enjoy delicious food without worrying about the impact of the weather on the furniture.
This outdoor dining table comes in two sizes: 1.6 meters and 2.3 meters, suitable for small gatherings or small restaurants. It can also be used together with multiple pieces and has very flexible usage functions.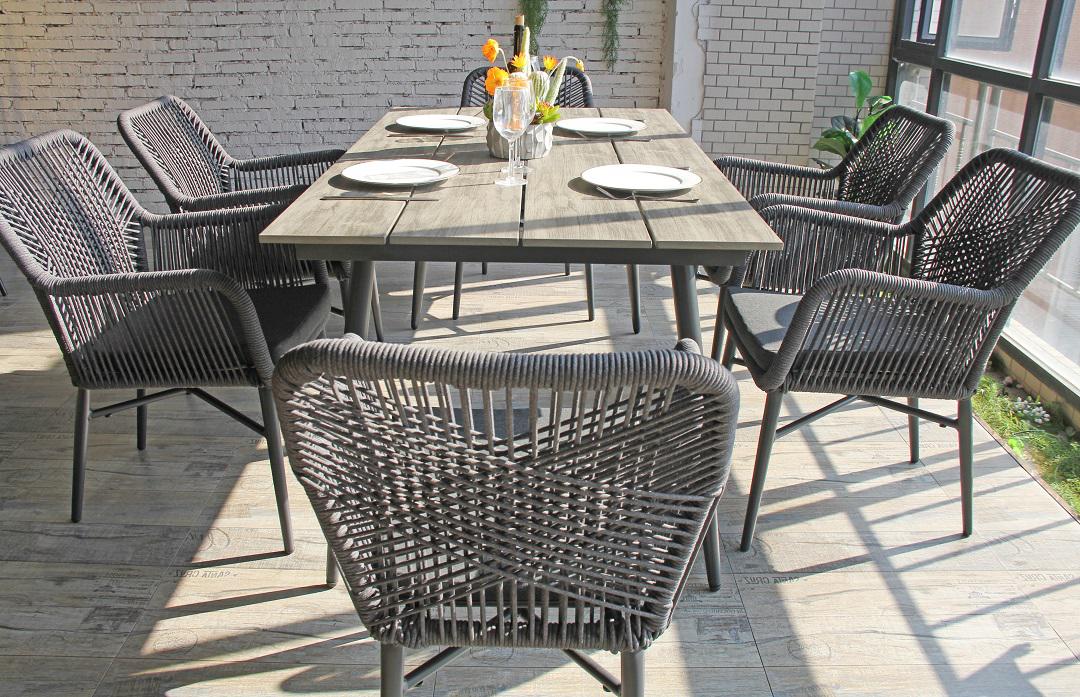 3、 Applicable scenario: Widely applicable to various outdoor places
This European style outdoor table and chair set made of CDG furniture is suitable for various outdoor places, whether it is a garden, villa balcony, terrace courtyard, or hotel restaurant, it can perfectly integrate into the environment, bringing you a comfortable and elegant outdoor experience.
In the garden, this set can allow you and your family or friends to enjoy the sunshine, breathe fresh air, and chat freely about the world; On the villa balcony, you can enjoy the beautiful scenery while tasting delicious food; In the terrace courtyard, it creates a peaceful corner for you; In hotel restaurants, it provides customers with a comfortable dining environment.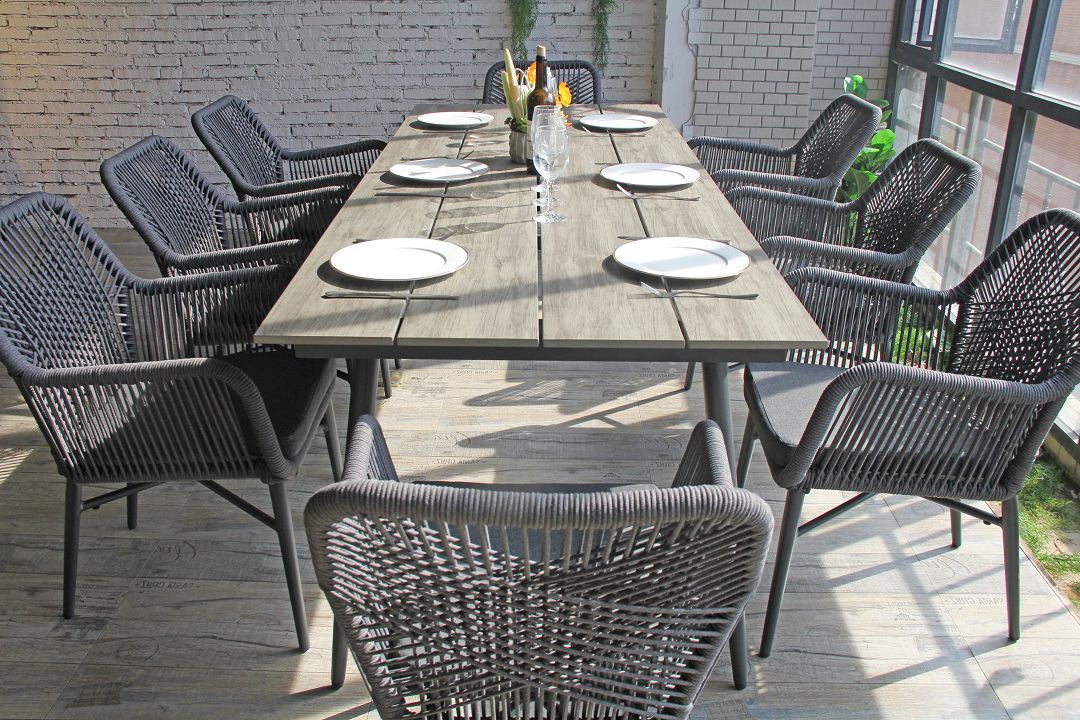 4、 Quality assurance: Strictly control every detail
CDG Furniture Manufacturing Company strictly controls the quality of each product, from material selection to production process to final assembly and debugging, all of which are carefully inspected by professional personnel. We use environmentally friendly materials to ensure the safety and environmental friendliness of our products; At the same time, our production process strives for excellence, striving for perfection in every detail.
In addition, we also provide comprehensive after-sales service guarantee. If you encounter any problems or require repair services during use, we will solve them for you as soon as possible. Let you purchase with peace of mind and use with peace of mind.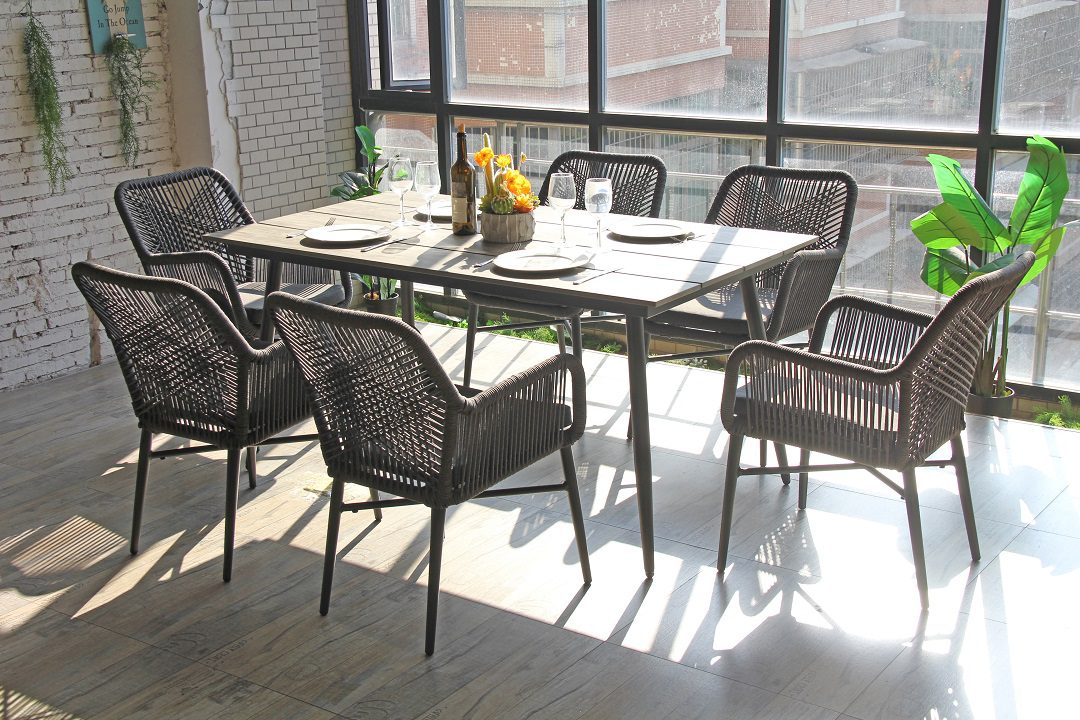 5、 European style outdoor table and chair set adds color to your outdoor life
The European style outdoor table and chair set made by CDG furniture adds color to your outdoor life. It not only has a simple and elegant European style design, but also is sturdy, durable, and practical; At the same time, it also has waterproof and sunscreen characteristics, making your outdoor life more comfortable and convenient. If you are looking for a high-quality outdoor furniture product, this set will be your best choice. Let's enjoy the beautiful outdoor time together!