How To Choose Terrace Furniture?
26-12-2022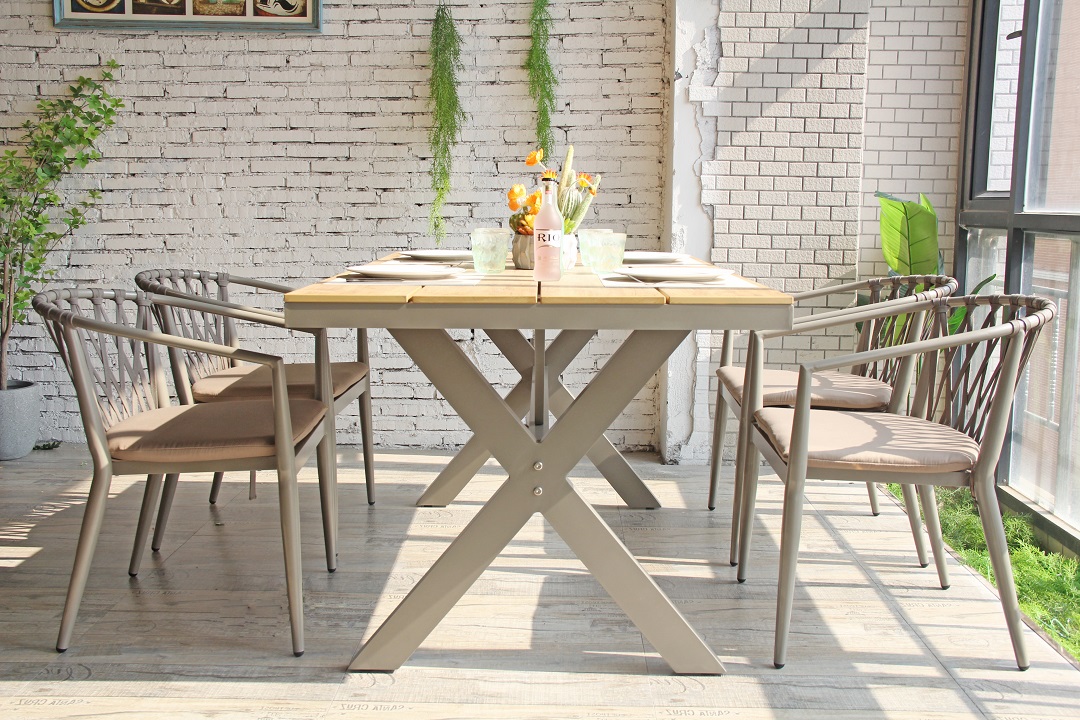 The furniture materials placed on the terrace, balcony and outdoors must be waterproof, anti-corrosion, rust proof, UV resistant and easy to clean. At present, there are more and more outdoor furniture on the market, and there are many styles, but the quality is uneven, so we should be careful to choose the good one. It is recommended not to just consider the price, because many low-cost products are made of refurbished materials, and their service life is much shorter than that of new materials.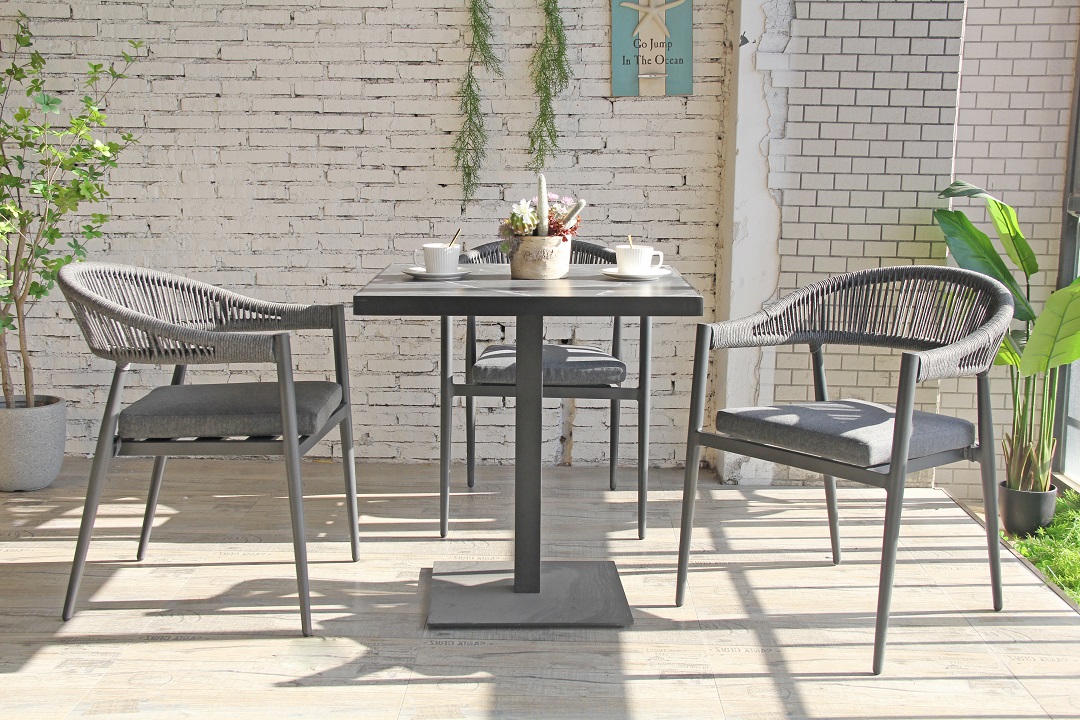 1. Purchase according to materials. Materials are one of the most important factors in choosing balcony tables and chairs. If your living environment is wet and rainy, choose Tesla tables and chairs and aluminum tables and chairs. The tables and chairs made of this material are not afraid of rain corrosion; If the weather is good and the sun is shining every day, do not choose solid wood or rattan tables and chairs. If the solid wood or cane is exposed to the sun for a long time, the temperature will rise sharply, causing the solid wood to crack or the cane to break. You should choose environment-friendly wooden or rattan like tables and chairs, which have better weather resistance and temperature tolerance.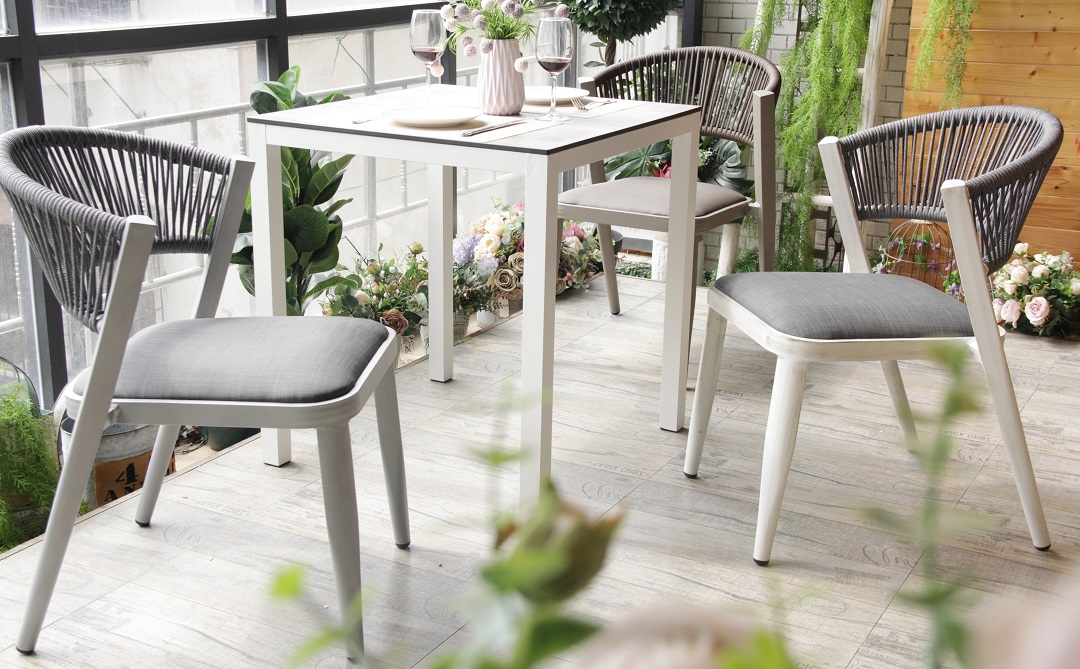 2. Purchase according to the space planning. Outdoor balcony tables and chairs, as the name implies, indicate that when we choose furniture, we do not need to decide according to the indoor furniture configuration and decoration, but to choose balcony furniture whose size is in harmony with the actual space of the balcony. Therefore, no matter whether it is a large open garden or a small balcony, you should leave more walking space as much as possible. Tables and chairs on the balcony should also be determined according to the actual situation to meet your needs. Foldable tables and chairs can be placed in small spaces. It can be opened when in use, and can be put away when not in use. For large space, you can choose tables and chairs of different materials according to your preference.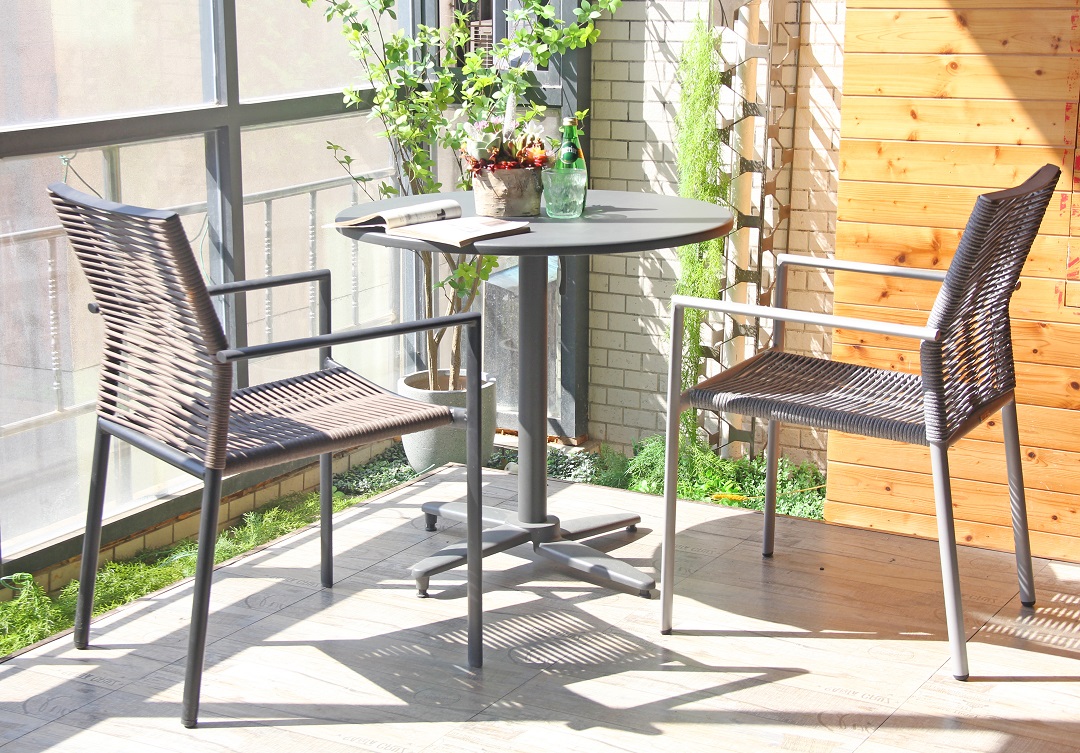 CDG furniture is a professional manufacturer of outdoor furniture, with more than 15 years of industry experience, specializing in the production of outdoor tables and chairs, outdoor rattan chairs, leisure rattan chairs, rattan furniture, coffee shop tables and chairs, restaurant outdoor tables and chairs, garden furniture, outdoor leisure furniture, etc. Welcome to consult and cooperate.