Bistro Patio Garden High Bar Stool Chair With Footrest And Armrest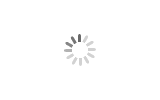 Bistro Patio Garden High Bar Stool Chair With Footrest And Armrest
CDG Furniture

China

35 Days

100000

749M-H75-ALU
Combing the elegance with simplicity, the Bistro Patio Garden High Bar Stool Chair allow you to taste the peace and cozy in nature.
The curved backrest fits your body line, and the cradle seat shape embraces your body, this patio high bar chair let you and your family enjoy the comfort of its ergonomic shape, and a better enjoyment of sunbathing!
Description:
Product Name

Bistro Patio Garden High Bar Stool Chair With Footrest And Armrest

Item number

749M-H65&H75-ALU

Material

Aluminium

Packing size

65*58*115(H65) 65*58.5*120(H75)

Packing by

Carton

Available color

Powder coating

Hand Finish

Vintage Finish /Antique Finish /French Finish /Retro Finish /Anvil Finish/
Natural Steel Finish /Wooden Finish etc

Suit for

Indoor ,Outdoor ,Garden ,Patio ,Event ,Wedding ,Rental ,Party ,Pub,Birsto ,Restaurant ,
Dining Room ,Living Room , Hotel ,Club ,Bar ,Contract ,Public ,Coffee ,Commercial ,
Banquet,Hospitality,Kitchen,Square,Round,Plaz,Buffet,Canteen,Beench,Fast Food ,
School Furniture etc.